Discover a pickleball paradise in Georgia, where vacation destinations blend recreation and relaxation into an irresistible mix of fun! From the sandy beaches of Tybee Island to the vibrant city of Savannah and the serene shores of Lake Sinclair in Eatonton, these locations provide unique experiences for pickleball lovers. Let's explore where you can play pickleball in Savannah, along with the other exciting destinations we've covered.
Pickleball in Savannah!
Prepare to be captivated by the enchanting allure of Savannah! Beyond its storied history and vibrant culture, this charming city has a surprise in store for pickleball enthusiasts. Get ready to unleash your competitive spirit at some of Savannah's finest public courts. Here are a few stellar options to keep your game on point:
Located on Montgomery Cross Road, Lake Mayer Community Park features dedicated courts that are open to the public. The well-maintained courts provide a great space to play and connect with fellow pickleball players.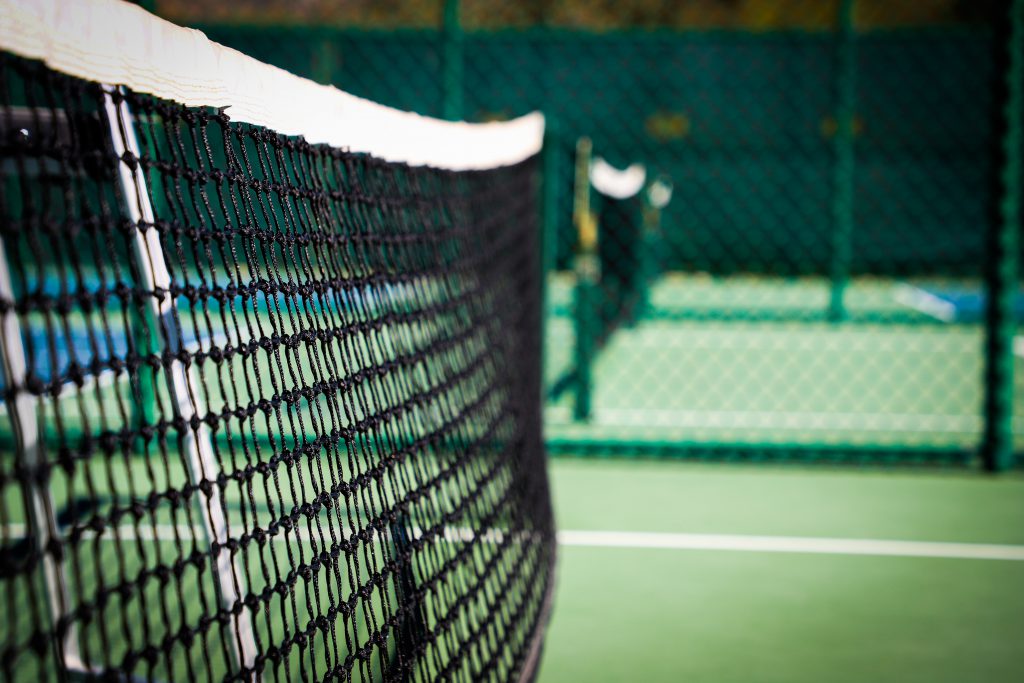 Islands Family YMCA
The Islands Family YMCA, situated on Whitemarsh Island, offers courts for its members. If you're a YMCA member or have access to guest passes, you can take advantage of these facilities and enjoy playing pickleball in a community-oriented setting.
Lessons and Equipment Rentals
In addition to public pickleball courts, Savannah also provides opportunities for pickleball lessons and equipment rentals to enhance your playing experience:
Brush Up On Your Skills
There are number of clubs around the area that offer pickleball lessons to players of all levels! Whether you're a beginner looking to learn the basics or an experienced player aiming to improve your skills, their instructors provide professional guidance to help you elevate your game. Check out local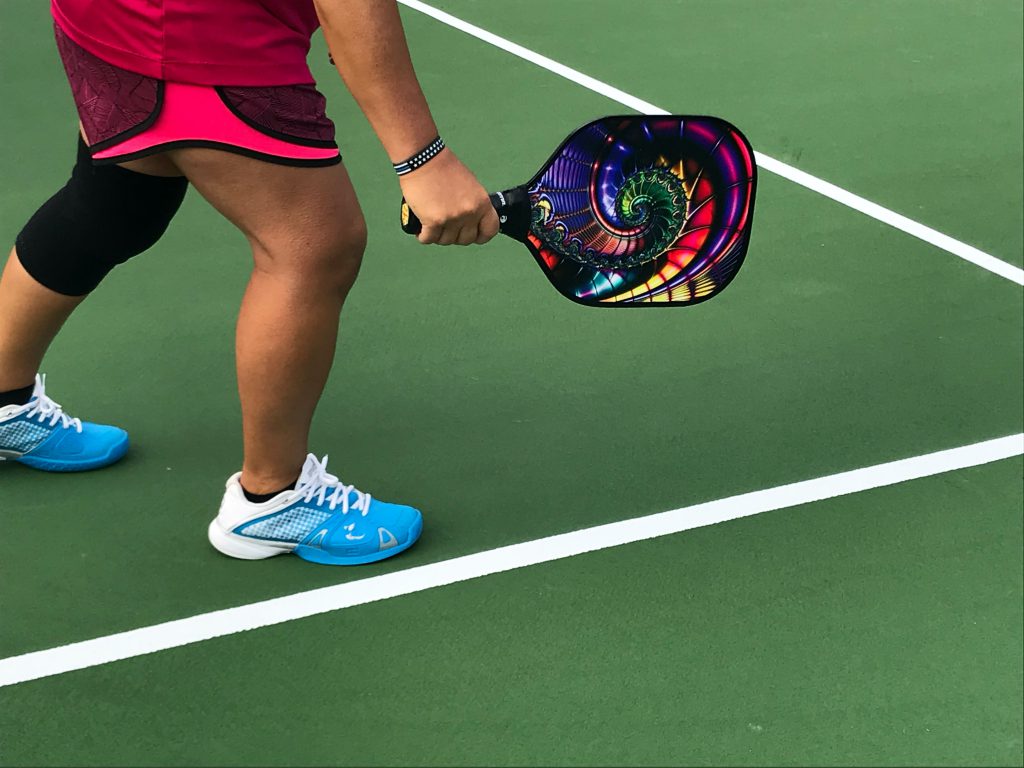 Equipment Rental
If you're traveling to Savannah and don't have your own pickleball gear, consider renting equipment from local sports rental shops. These rental services ensure you have everything you need to enjoy the game without the hassle of bringing your own equipment.
Tybee Island Pickleball!
When it comes to pickleball, Tybee Island offers an array of fantastic opportunities to indulge in your passion for the game. The island boasts several courts, ensuring that you have the perfect setting to test your skills and enjoy family fun in the sun.
Experience the pickleball paradise at Tybee Island YMCA, the ultimate destination for enthusiasts on Tybee Island, GA. With two indoor wood courts, this is where the action unfolds. Permanent court lines add a touch of authenticity, while the convenience of portable nets ensures a hassle-free setup.
Stay at Savannah Beach and Racquet Club for direct access to their pickleball courts! With two dedicated courts with permanent lines and nets, you'll enjoy some friendly competition just steps from your coastal condo. Plus, you're always just steps from the beach and community pool!
For those seeking a unique pickleball experience combined with a serene waterfront retreat, Admiral's Retreat in Eatonton, GA, is the perfect destination. Here's what you can expect: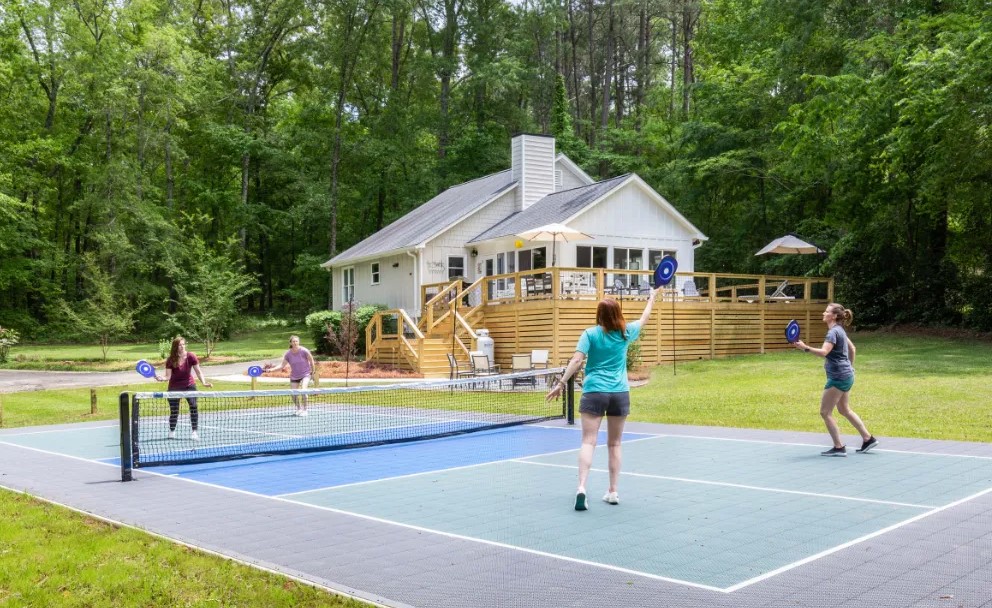 Your Very Own Court!
Admiral's Retreat features its own private pickleball court, allowing guests to enjoy uninterrupted games and practice sessions. This dedicated court is regulation-sized and well-maintained, offering an ideal playing environment for enthusiasts of all levels.
Lakefront Bliss
Located on the picturesque shores of Lake Sinclair, Admiral's Retreat offers more than just pickleball. After an exhilarating game, take a dip in the refreshing waters of the lake or relax on the private dock. The stunning views and tranquil surroundings create a peaceful atmosphere for relaxation and rejuvenation.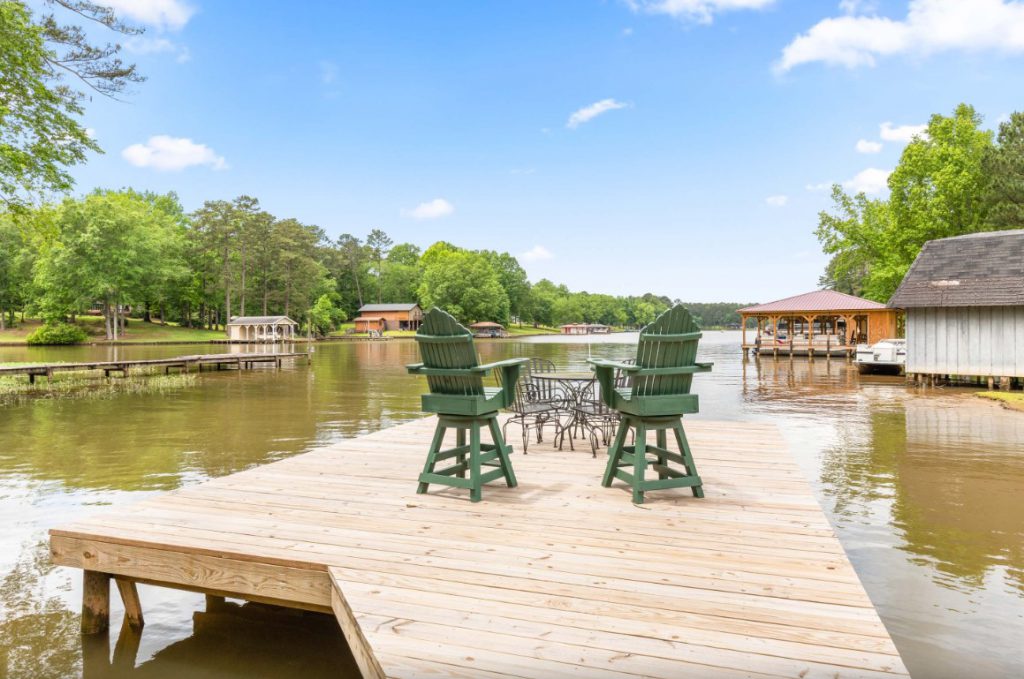 ---
Georgia offers a diverse range of vacation destinations for pickleball enthusiasts. Tybee Island provides sandy beaches and public pickleball courts, while Savannah offers its own selection of public courts and opportunities for lessons and equipment rentals. For a unique experience, Admiral's Retreat in Eatonton combines a private pickleball court with a serene lakeside getaway. No matter which destination you choose, Georgia has something to offer for every pickleball lover. Pack your paddles, book your vacation rental, and get ready for an unforgettable pickleball adventure in the Peach State!